The content of your website is the most important part. It is the only thing search engines care about, and the most effective key to persuading your potential customers, clients or buyers.
Your website design is very important, but the content comes first.
Step 1: Do your research
The first thing you need to do is to gather some information to guide your efforts. Start with the question "What would my target customer want to see?". The answer to that question would guide your decisions.
Use the following as a checklist while doing your research
Identify your target market, and determine what they want to see by putting together a profile or a buyer persona.
Keep a list of similar websites to yours, and use them as references.
Build a library for your project using the information you have gathered.
Step 2: Develop an outline for your site
The next step is to to develop the skeleton of the website. The following is a list of things you should keep in mind during this phase.
Identify the most important pieces of information to include
At this point, you just need start listing things. You most likely have a good idea of the important pieces after doing your research and building a library, now it's time to start sorting them.
Keep your ideal customers in mind while doing this, and give them what they want. They might not care about the details of your business structure, but they will certainly care to learn more about the services you offer.
When you're done you should have something like this: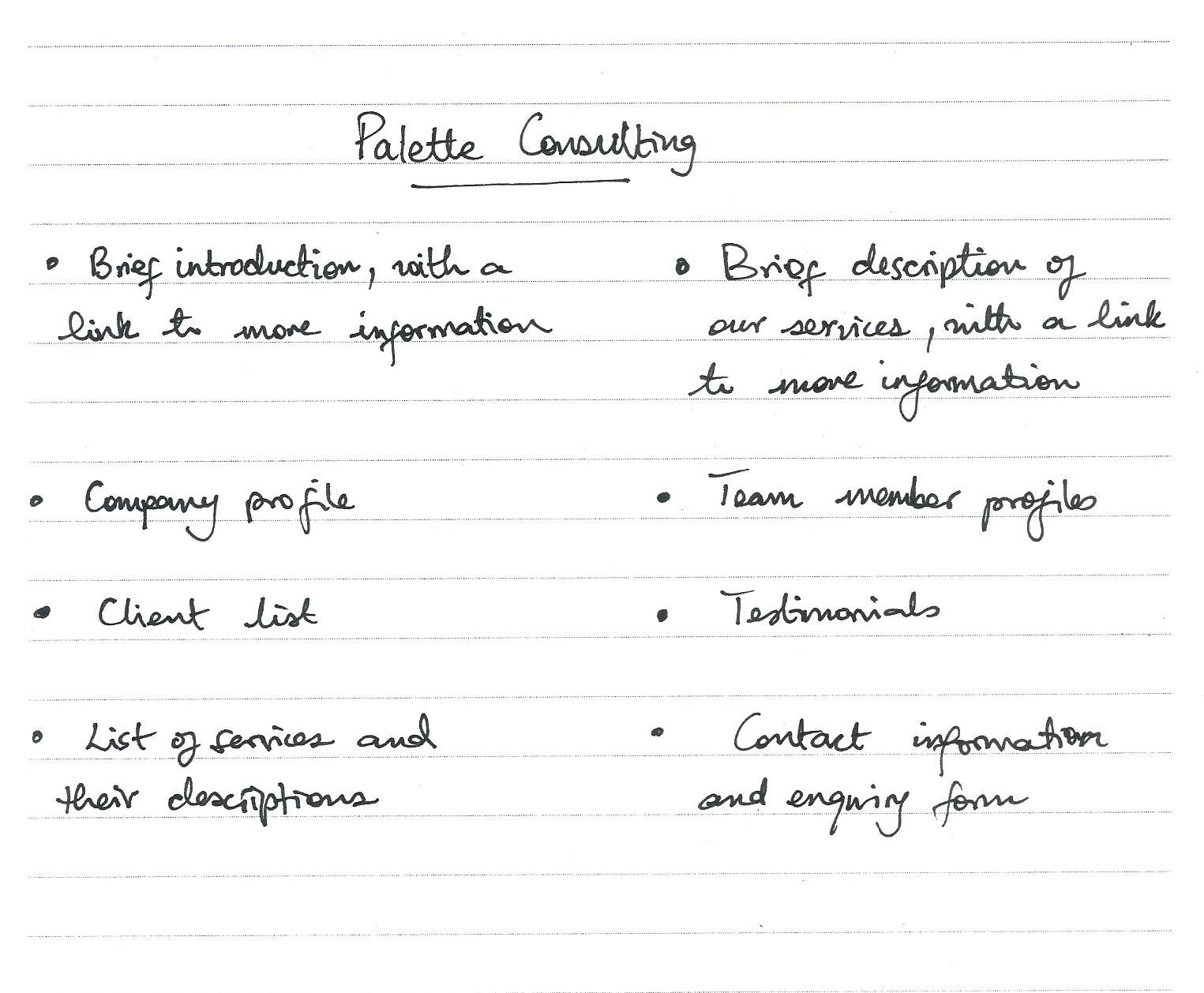 Organize the information into pages or sections
Structure the points listed into pages or sections. Pages should be used to store sections with relating content.
Good ideas for pages are:
About Page
Services Page
Contact Page
Good examples of sections are:
Testimonials section
Clients section
Service list section
When you're done, you should have something like this: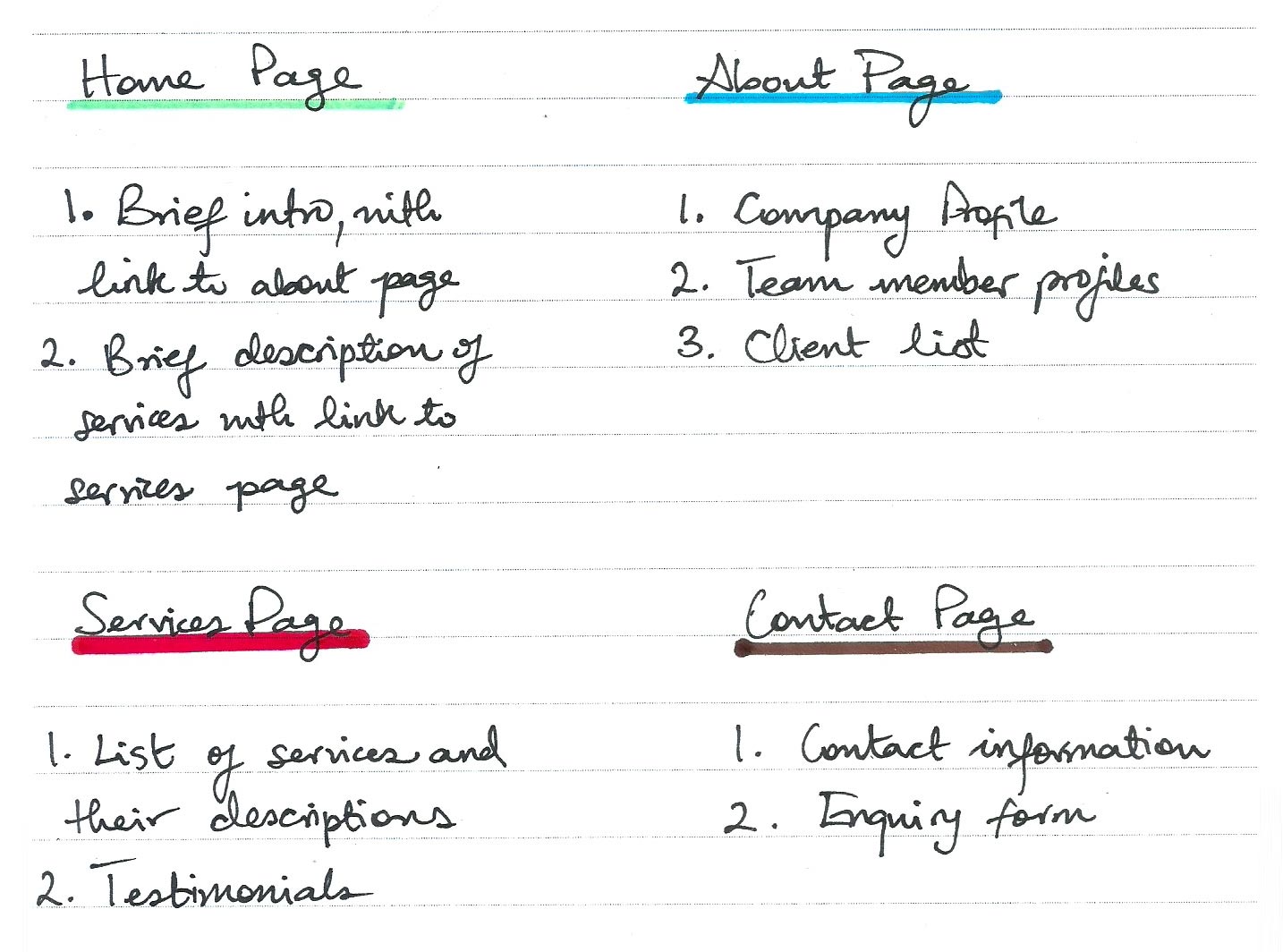 Step 3: Compose your text
Now that you have a structure, you can begin putting your text together. Some things to keep in mind are:
Keep it concise and simple. Too much text has a high probability of causing your readers to lose interest
Keep in mind who you are speaking to. Your buyer persona comes into play here. Focus on their potential problems, and solve them.
Consider reading books or articles on how to write.
Step 4: Prepare your media (images & videos)
Collate some images that support your text content, and / or compliment the message you are trying to get across.
It is important to understand copyright issues of photos taken on the web. To avoid any problems with copyrighted material, you should either use images that you own, or purchase stock images. There are some websites that provide stock images for free, and a few are listed below:
Step 5: Proofread & Revise
The revision phase is one of the most important steps of creating the best content, and shouldn't be ignored. Read through everything, and begin revising and fixing problems.