You can build your website by starting with a blank canvas, and dragging in the building blocks you want. If you have never created a website before however, this might not be your favorite option.
The simpler alternative is to use a template. Composir has templates for different kinds of pages, and for entire websites within a fairly wide a range of use cases.
Selecting a template for a page
Take the following steps to select a template for a blank page
Click on "Select Template" in the middle of the editing area. This will reveal the Template Selector, where you can browse through page templates by category.
Click on the category of page template that you're looking for. Browse the options, and select your desired template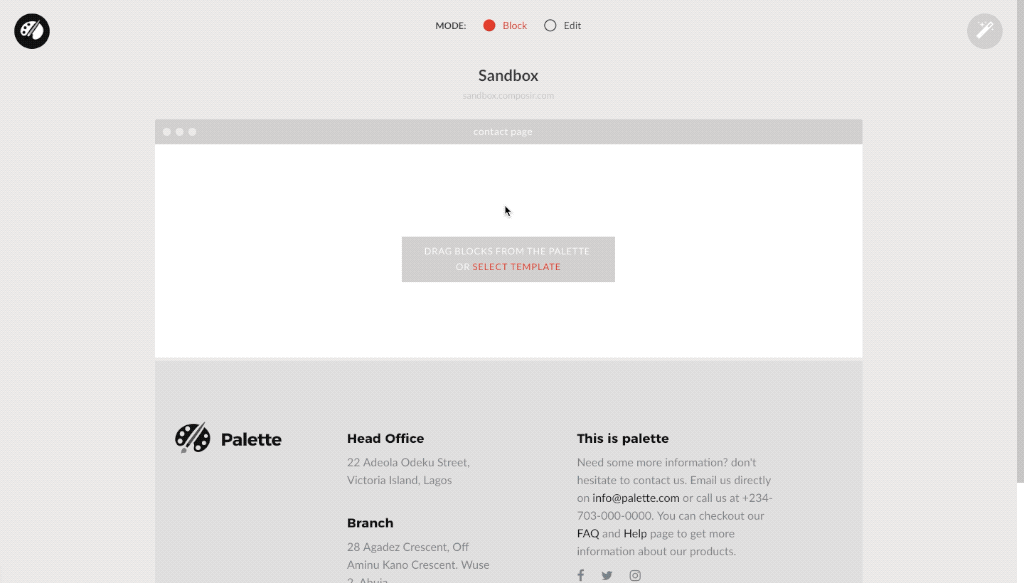 It is a good idea to choose a template with the same style of header that you have on your other pages. If the template you want does not have the same header style as your other pages, you should replace the header with one that matches, to maintain uniformity in your website.
Full website templates
When you are setting up your website, you can either select a website template from a range of categories, or start with a blank canvas.
When you select the site template option, the Template Selector is revealed where you can browse through templates by category. You can preview these templates before selecting them.