If you have a separate shop page, but you want to display some of your items on your home page or any other page, we've got you covered!
Step 1: Set your featured items
If you already have items, you you need to set the ones you want displayed as "Featured Items". To do this, either edit your item or set it as featured when creating it.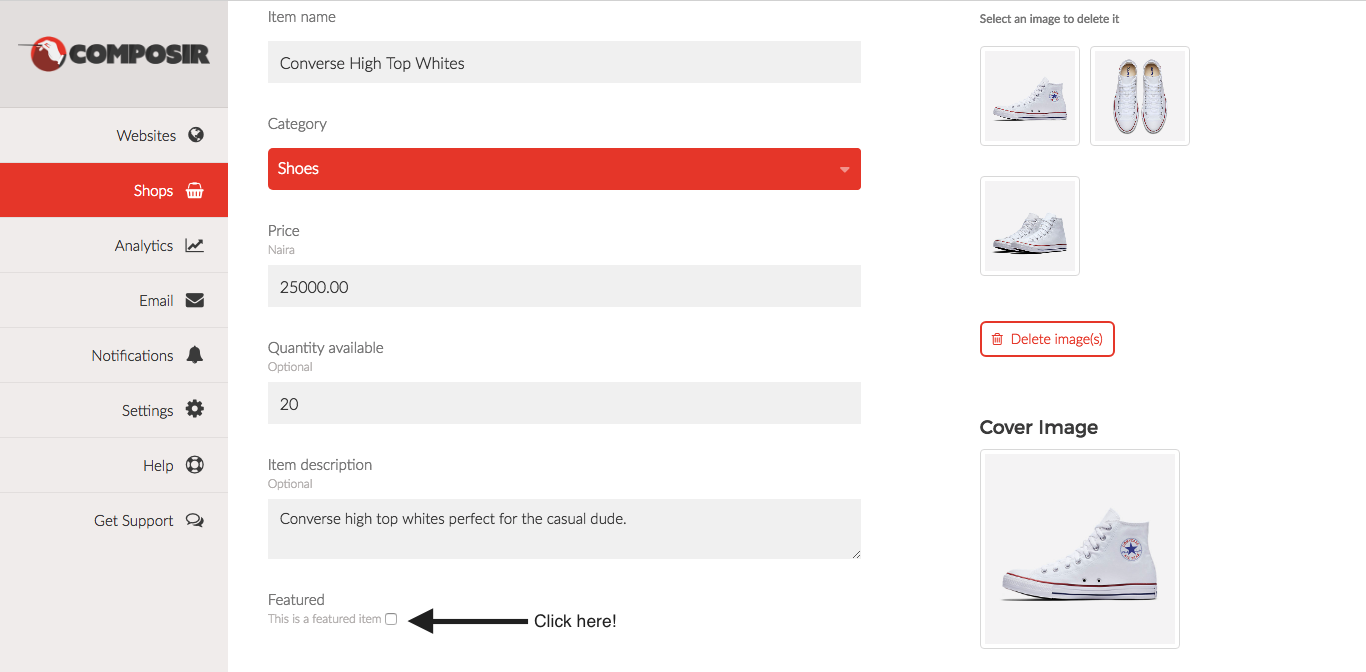 Step 2: Add featured items to your page
The next step is to add the featured items to your page. To do this, open up your canvas and and drag the featured items block onto your page where you want your items displayed.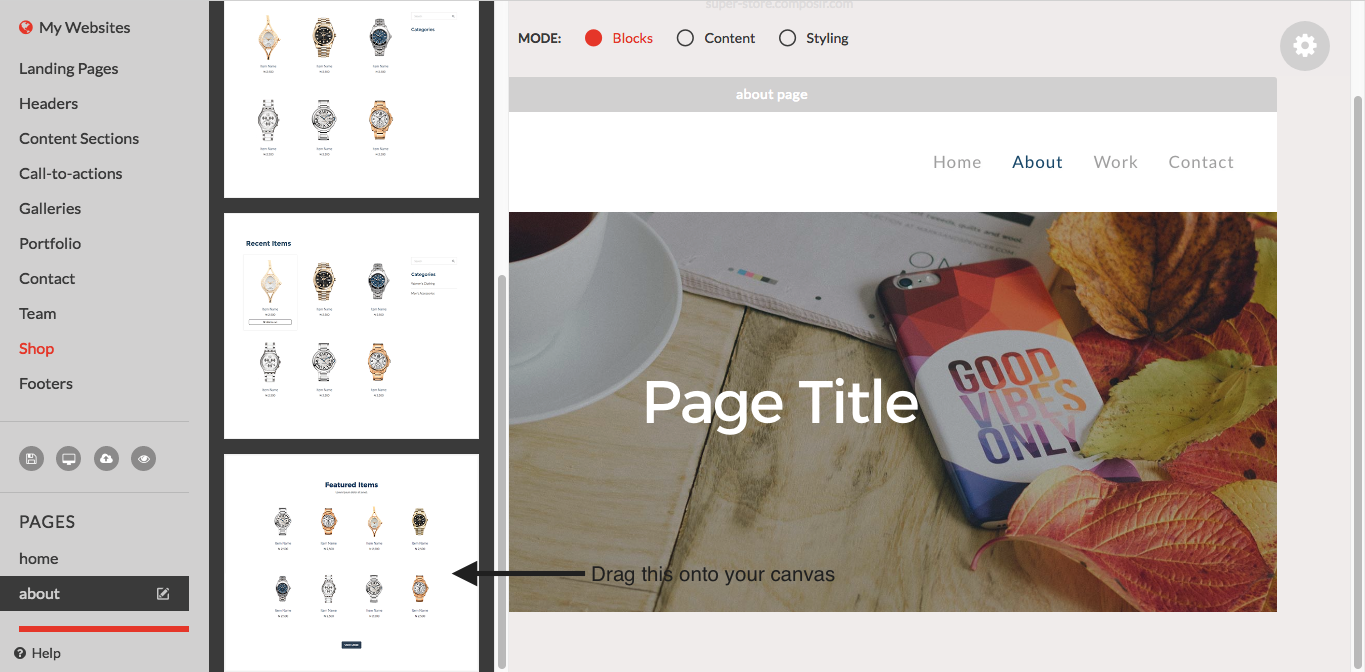 Save your page, and you're all set!